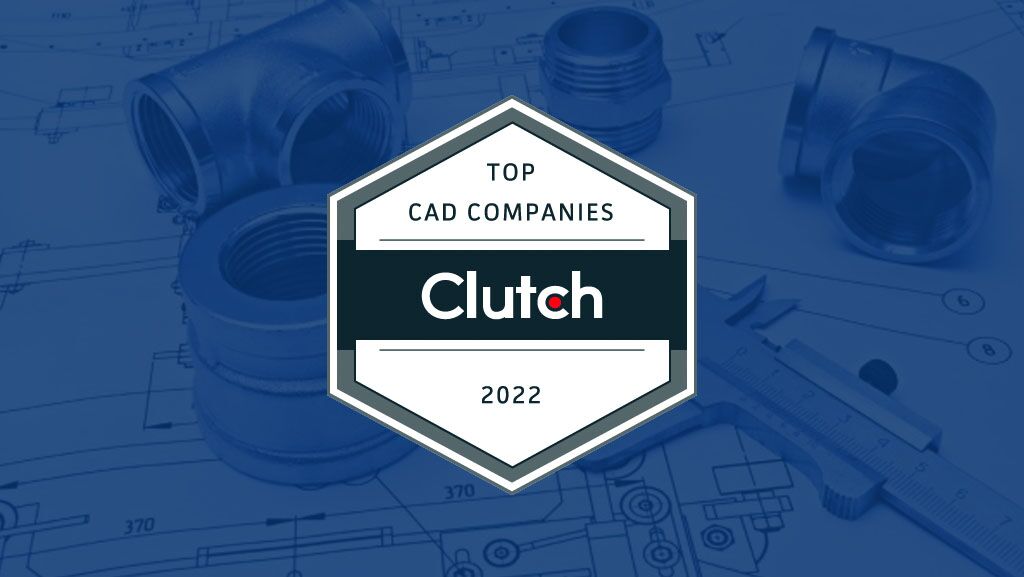 We've been among the premier choices in the industry for a while now. Our engineering team is celebrated for the passion and dedication we have when it comes to providing agile, scalable CAD solutions and services for our clients.
As a matter of fact, we've been recently named as one of the leading CAD companies on Clutch's platform. We are very proud and excited to share this amazing achievement with you, our clients!
Clutch is an established platform based in the heart of Washington, DC, committed to help small, mid-market, and enterprise businesses identify and connect with the service providers they need to achieve their goals.
Sedin has been selected as one of the top CAD companies across the globe, standing out among dozens of companies. Winners were chosen by an esteemed panel of judges that consisted of leading industry experts, analysts, and executives. This win is a testament to our commitment to quality service, innovation, delivery par excellence and uniquely positioned to co-deliver engineering solutions to help customers make the most of their technology investments.
It is truly a huge milestone to be featured in the 2022 list of Clutch leaders. We are very proud of our team for their continued commitment to excellence and amazing services. Thank you for always going the extra mile to make sure that our clients get the best possible solutions and products for their businesses.
Here is our Head of Engineering Division, Alex Arockiasamy to officially receive this award:
"It means the world to us to be covered by a revered B2B review site on the planet. We are thankful for everyone at Clutch that worked hard to make this award possible. This is an incredible milestone that we are going to cherish and treasure for years to come."
Reach out to learn how Sedin can help you build new growth!