Enterprise Integration services
Sed ut perspiciatis unde omnis iste natus error sit voluptatem accusantium doloremque laudantium, totam rem aperiam, eaque ipsa quae ab illo inventore veritatis et quasi architecto beatae vitae dicta sunt explicabo.
Our Offerings
We provide application integration solutions for enterprise application and business application integration. We also work on legacy application integration solutions.
Enterprise Application integration
Legacy systems & software integration
Social Media Integration for marketing strategies
Mobile solutions integration to enhance availability
24×7 services monitoring to avoid business disruptions
Custom developed solutions integration
Web services integration
Our capabilities are in the areas of:
Technology spread
TIBCO BW/Staffware
IBM Sterling Integrator
IBM WBI/WPS
SAP XI/PI
OBIEE
OEGA
Jasper
High Charts
Fusion Charts
BPM Consulting & implementation
Integration Strategies and Architecture advisory
EAI Implementation
Upgrade, support and maintenance
Social Networking Integration like Facebook, Twitter, Linkedin etc.
Product development
B2B Integration
Customer API developments
Integration with ERPs
Payment gateway integration like paypal, goodle, checkout etc
Google map integrations, Mail-chimp integration
Amazon web services integration
Our value proposition
It is quite common that today's leading IT vendors work with their IT counterparts to understand the business concepts and provide solutions. However this had not been very effective as the business expectations do not get directly transferred to the IT vendor. In order to overcome, we have a robust transition process framed in which the business participates with the IT vendor on a frequent basis and assisted by the Client IT department. We form quality circles with key personnel from IT, Business and SEDIN Technologies to plug in the gaps at every stage of the project or services to ensure that the stated and implied needs of the Business is met
We deliver value to our Clients in a four step process: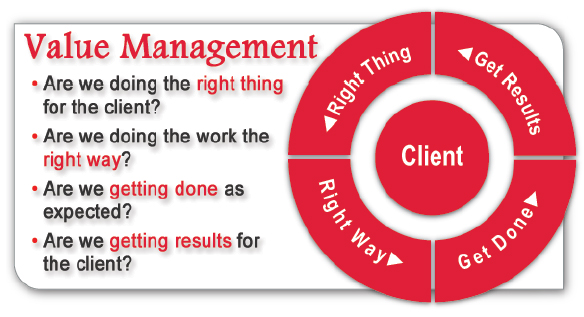 We have a robust process to provide services to our clients and monitor the results.
Value
Business strategy alignment with IT strategies
IT governance for better ROI
Quick turnaround cycle to ensure successful delivery
Risk mitigation by engaging the user team during the entire project phases
Reduce TCO due to quicker turnaround time and user of open source technologies to save costs
Our best practices repository helps you to leverage on frequently faced business solutions
Our consultants come with unique blend of industry and IT experience. We understand you!
Extensive experience of the company and consultants helps in Best Practice solutions
Our cost and delivery models helps you to reduce TCO
Delivery methodologies and process provides you with quality
Global delivery model for effective cost optimizations
Access to multiple skillsets of IT resources and repository for better delivery
Enterprise Application Integration (EAI)
Customers Expectations
Remaining competitive in the market is the key goals of all the industries. In doing so, the firms today grow by acquisitions and mergers. This is where the whole challenge for today�s businesses lies. The firm that is acquired or merged may not comply with the standards of the firm which acquired it. In addition, the acquired firms may be using different enterprise solutions and not necessarily the same of the parent firm. The challenges faced by the firms which grow by acquisitions, mergers, geographical expansions can be summarized as:
Cost of standardization of IT solutions is very high
Time for such rollout and changes is quite longer
Change management is very difficult
The firms maintain the IT solutions of the acquired firms but integrate them for consolidation and integration of business portfolios. The best option available to integrate two different IT solutions and landscape is through the Integration Solutions readily available in the market. Some of the key product vendors are TIBCO, IBM Sterling Integrator, SAP XI.
Integration Services are our key focus area as we would like to serve our customers with a seamless integration between their systems. We ensure that the user communities do not have to wait for the data transfers and spend countless hours in following up for the data and files from their vendors or partners or acquired firms or their merged entities.